Happy Fourth of July Everyone! I hope you all have a great weekend with your families and enjoy the fireworks if you go to see them! Give a special hug and thanks to all of those that serve our country!
In a couple weeks there will be a big Justmommies Blog train again. I am once again hopping on board for a little mini kit from me, so be watching out for that around the 15th! :D I will post a sneak peek if possible a few days before!
As for the freebie - I made my monthly desktop (sorry for not posting them recently - I will get back to it) and have zipped it up for all of you to use. Definitely check out the designers that I used things from. I know
MommaTrishDesigns
is having a close out sale at her store, so check out that link - really great deals there.
Without further ado....here is the preview for the freebie. Image is linked!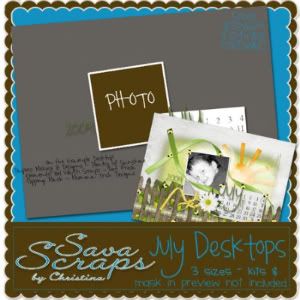 Enjoy! Happy Scrapping!